Các cách hack password wifi nhà hàng xóm
1. Kiến thức cơ bản:
+ Nếu bạn đã từng vào/có thể connect vào wifi nhà hàng xóm nhưng không nhớ password (password lưu tự động trong máy), bạn có thể
Just follow the steps which are given below to view the connected WiFi password from your iPhone or Android: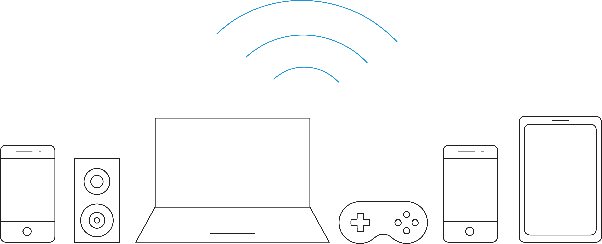 Step 1: At first, open the connected WiFi page which displays the SSID. Then, click on the 'i' symbol to view information.
Step 2: You will see IPv4 address there. Just note the address and at the last replace with '1' and then open the address from your browser.
e.g. Here address is 192.168.2.2, now replacing the end with '1', it will be 192.168.2.1. Let's open the IP address (192.168.2.1) from your browser.
Step 3: Now login to open the router admin panel.
Step 4: Now go to Wireless basic settings page to view the password. If you find it is as '****' just tick the option to unhide that.